Repair of automation, robotics and industrial electrics subassemblies. -
We perform comprehensive repairs.
REPAIRS – electronics
There are important and more important things … For us, it is a customer, quality and time that is of essence.
---
We can boast 10 years' experience in repair services rendered with respect to any types of electronic equipment and since the very beginning of our activities we have been supporting our customers with our technical knowledge. The repair team has long experience and consists of persons, who do their work with love and passion and not by necessity. All subassemblies sent to our service are subject to disassembly, ultrasound cleaning and drying in special chambers. Damaged elements are replaced with original subassemblies.
We ensure the widest range of services and tests:
servomotors
HMI/ PC's panels
inverters
PLC
power supplies
scanners
controllers
---
Since the very beginning of our activities, we have been repairing electronic systems of industrial robots and CXNC machines.
Owing to our testing stations, our customers can be sure that deflective elements sent to use, will be diagnosed and repaired in 1005.
Informations
gratuitous valuation of a machine
we do not make repairs without prior consent of a customer
lead time: 5-14 working days
12 months guarantee for the entire products repaired as standard
gratuitous detailed reports on each repair
Diagnostic stations for robots:
ABB,
FANUC,
KUKA,
REIS,
MITSUBISHI
Diagnostic stations for CNC:
Siemens
FANUC
Heidehain
OKUMA
OSAI
NUM
MAZAK
TRUMPF
Following each repair, we prepare a report on works conducted including results of measurements and tests.

An annual guarantee is granted for elements repaired.
REPAIR – servomotors
We have knowledge and resources necessary in order to renovate servomotors.
Comprehensive inspections and repairs of motors have been conducted since the very beginnings of the company.
The scope of renovations of servomotors: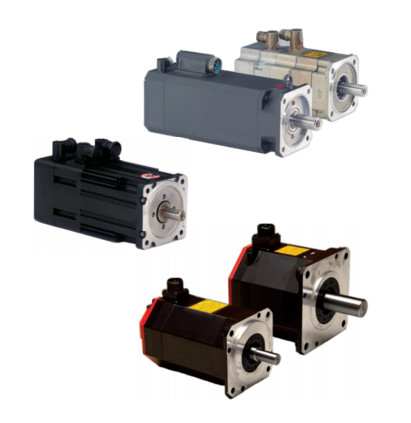 diagnostics of incremental encoders,
diagnostics of absolute encoders,
diagnostics of resolvers,
diagnostics of commutation sensors,
adjustment of encoders on motors,
adjustment of resolvers on motors,
adjustment of commutation sensors on motors,
resetting/setting of memory of encoders,
cleaning, washing and drying,
measurement of resistance of winding insulation,
measurement of resistance of winding,
measurement of resistance with the use of impact waves and BAKER D15R tester,
rewinding of electric motors in H insulation class,
regeneration/replacement of shafts,
regeneration of drive shafts,
regeneration/replacement of bearing discs,
replacement of bearings,
measurements of vibrations,
rotor balancing in G1.0 class,
complete scope of mechanical renovations,
measurements/testing of idle speed,
EMF measurements,
replacement of signal connections,
replacement of power connections,
diagnostics of brakes,
regeneration and/or replacement of brakes,
OEM painting
After each repair, we prepare a report with the scope of works performed and results of motor measurements and tests.
An annual guarantee is granted for the service rendered.
FAULT FORM